Brief History -
Hello, I'm Mike Gordon and I started The Learning Lounge 20 years ago. Yes 20! I am proud of this business and am thankful that with the aid of my wife Vanessa I have been able keep it going. I have played music in duos & bands & have recorded several albums, as well as being a finalist in several song writing contests. I play rhythm and lead guitar, bass guitar, drums and do lead vocals and backup vocals. I run rock groups at several public school and I've also worked in music retail for many years so I can give unbiased advise and sales for all manner of musical instruments and other topics, from putting a band together, buying a PA, songwriting, recording and buying other music equipment and rehearsing and practicing successfully.
Watch a sample of my acoustic styles -
My Educational Philosophy -
If you are serious about investing your precious time and money then I want to make sure you get true value out of that investment. You must understand one thing though- you only get out of it what YOU put into it. It may sound harsh but the reality of learning an instrument is this. If you can't put in 20 minutes a day/5 days a week then you will not progress.
Copying what someone shows you is copying, and you may think you are being taught, but have you learnt? I want to "TEACH" you, but please don't let that scare you, as I do this in an informative and fun way!
Lessons should be both educational and entertaining! I try to keep up-to-date with trends so...
I can record your entire lesson as an mp3 file if you like and put them onto your USB memory stick (You can stay relaxed since you wont forget anything I've said or played . I am the ONLY teacher at The Lounge that offers this service) I can even video your lesson if you want to

I use a large 22" screen and cool 5.1 surround sound with programs like Guitarpro 5, Chord Wizard, Powertab and Absolute Fretboard Trainer and many more

I use software that slows a song right down to a speed you can play along to (as well as doing many other things).The best teaching tool ever!

I have over 30000 tabs and midi files

I have 100s of albums to access in my studio

I have hundreds of great sounding backing tracks at call

I have a proven system of teaching with 100's of free handout sheets

I want you to bring the songs you want to learn on memory stick, Ipod or CD to hook up to my speakers.

My teaching "System" makes sure my students understand important basic musical ideas and concepts, relating to the music they listen to, NOT just showing them some songs and riffs

I always try to entertain and make your lesson a fun experience

I have a photocopier/printer in my room so I don't have to leave the room to get things done.
Feel free to print out my introduction letter or practice planners from the buttons below to get an idea of what I'm all about.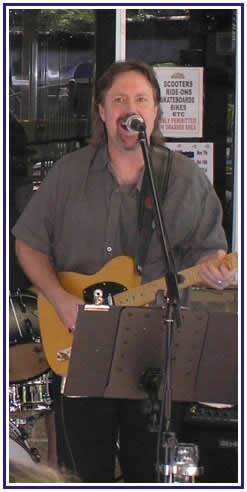 My Favourite Quote -
"Practice - the art of absorbing, mastering
and maintaining a skill,
not just playing a few songs"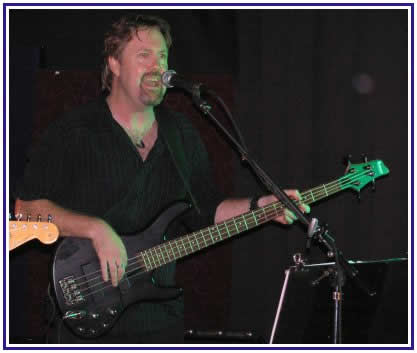 My Musical Interests -
An A to Z of music I like could include but definitely not be limited to ACDC, The Angels, Bryan Adams, Bad Company, Blink 182, Bon Jovi, Cold Chisel, Cream, Darkness, The Doors, Deep Purple, Eagles, Free, Fall Out Boy, Green Day, Guns 'n' Roses, Grinspoon, Jimi Hendrix, INXS, Jack Johnson, Paul Kelly, Kings of Leon, Led Zeppelin, Metallica, Meatloaf, My Chemical Romance, Pete Murray, Neil Diamond, Neil Young, Offspring, Oasis, Pink Floyd, Queen, Robben Ford, Rolling Stones, Slash, Steve Miller, Status Quo, James Taylor, T-Rex, U2, Velvet Underground, Vaughan (Stevie Ray & Jimmy), Wolfmother, XTC, Yes and ZZ Top.
Style of Music Taught -
I prefer to teach Blues, Rock, Country, Pop and Funk on guitar & bass to students 10 years of age and over & from beginner to intermediate levels.
Prospective students please note - I'd rather not teach music that I don't listen to. This would include but not be limited to stuff that has swearing and foul language and negative themes and singers who scream, swear or mumble in a growling deep incoherent voice. eg Mastadon, Lamb of God etc.
Check out my sponsor's musical instrument business below
Click here for student testimonials
Beat it - on drums at a gig!